Our Staff
Our staff of specialists includes Certified Brain Injury Specialists, mental health practitioners, and nurse consultants, as well as a physician with on-site consulting privileges. We bring a combined total of 78 years of experience to our work with patients and their families. Every QCC staff member was hired based on their knowledge, education, and compassion.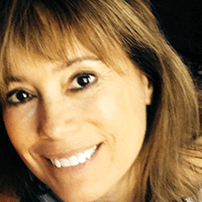 Karen L. Amick
"I treat each client as I would want a member of my own family to be treated."
Karen L. Amick, M.A., L.L.P, C.M.C. is the founder of Quality Care Consulting. She has a personal connection to patients and their families and knows the challenges they face because a member of her own family has suffered a Traumatic Brain Injury. Karen combines this personal experience with considerable health care credentials. She is both a licensed mental health practitioner and a Certified Care Manager, and brings 20 years experience to her work with clients and their families in rehabilitation clinics and at QCC. As a psychologist, she has undergone specific training in the type of testing found within a neuropsychological evaluation. This is a significant benefit to QCC clients because it enables her to identify a treatment approach that is specific to your particular head injury. Karen is dedicated to empowering each patient to achieve the greatest degree of independence possible.

Cyndy Sandberg
"As a case manager I work hard for the patient and their family, to bring them the best possible outcome toward their recovery."
Cyndy Sandberg has been practicing medical case management in the Detroit metropolitan area for 25 years. She has been on staff at Quality Care Consulting since 2005. She is a graduate of the Eli Broad College of Business of Michigan State University, and the Wayne State University School of Social Work. Her specialty practice includes catastrophic medical case management. She is licensed with the State of Michigan as a Masters Level Clinical Social Worker and is certified as an Advanced Social Work Case Manager.

Anne Marie Sheridan
"When you or someone you care about is navigating the difficult world of rehabilitation and recovery, it's my goal to see that your journey is as productive and successful as possible. Every client has their own individual needs and I strive to meet them with care and dedication."
Anne Marie Sheridan has been providing case management services to clients of Quality Care Consulting for five years. Her extensive work with traumatically brain injured patients led to obtaining an endorsement as a Certified Brain Injury Specialist by the Brain Injury Association in 2007. A graduate of the Wayne State University Master of Counseling Program, she holds dual certifications as a Licensed Professional Counselor and as a State of Michigan School Counselor. The latter provides her with in-depth understanding of the specialized services offered within the school system.
Becky Demek
"I understand that navigating rehabilitation after an injury can be an overwhelming process. I work with the individual and family to make a customized rehabilitation plan that takes some of the burden off the individual so they can focus more on their recovery."
Becky Demek holds a Master of Social Work degree from Michigan State University. She is a Licensed Master Social Worker with the State of Michigan and has completed additional graduate coursework in Clinical Social Work with Families. She is also a Certified Brain Injury Specialist. She has several years of experience working with individuals with traumatic brain injury and brings a systemic and compassionate approach to each individual's situation.

Tammoda Jolly
Tammoda Jolly has been part of the QCC staff for 2 years, and is a licensed Master of Social Worker. She received her undergraduate degree in Psychology from University of Detroit Mercy in 1997, and she graduated degree in Social Work from Wayne State University in 2011 in addition, she fulfilled the requirements to become a Certified Brain Injury Specialist in 2013. Tammoda has over 17 years of experience and extensive work experience with program managing, addictions, community mental health and trauma. She is energized by new ideas, values teamwork and partnerships and believes a collaborative approach is very important as an individual progress through the rehabilitation of their injuries.

Elizabeth Smith
"In working as a case manager, I believe in people and their ability to overcome obstacles during their recovery and rehabilitation.  I work to empower patients, be a strong advocate, and provide the best service I can so they can achieve the utmost quality of life."
Elizabeth is a Licensed Master Social Worker and a Certified Case Manager who has enjoyed many opportunities to learn and expand her knowledge through various settings including schools, outpatient clinics, day treatment programs, and at a rehabilitation facility, initially as a vocational specialist and as the Outpatient Case Manager who worked with individuals who had been injured in vehicle or work-related accidents.  She has been in private practice as a psychotherapist for several years and teaches medical case management courses at a local university.  She received her bachelor degree from Wayne State University in interdisciplinary studies and her Master from Eastern Michigan University in Social Work.

Michelle E. Sample
"The Golden Rule, "Do unto others as you would have them do unto you". As a Medical Case Manager my goals are to help restore balance in life through rehabilitating and empowering injured people."
Michelle Sample is currently enrolled at Grand Canyon University where she is furthering her education in her doctoral degree in behavioral health and addiction treatment. Michelle holds a Master degree in Counseling and a Bachelor's degree as a Certified Family Life Educator from Spring Arbor University. Michelle has received her Social Service Technician – Social Work degree from years of experience, compassion, and dedication from working with people with Mental Illness, Traumatic Brain Injuries, and Catastrophic Injuries. As a Medical Case Manager Michelle's continued focus is for the total well-being of the patient and family that encompasses strength and community services to help enhance the total person with achieving their goals mentally, emotionally, spiritually, and independently.

Colleen Hall
Colleen Hall has been a Registered Nurse for 20 years, with clinical experience in emergency medicine and medical-surgical nursing. She is a graduate from both James Madison College of Michigan State University and of Oakland University School of Nursing. Colleen feels it is important that each patient feel they are receiving the best care possible to achieve their highest recovery outcome. Her clinical experience along with a desire to promote wellness and healing are key assets towards that objective.

Caitlin Hammond
Caitlin holds a Bachelor's Degree in Social Work awarded from Eastern Michigan University. She comes to Quality Care Consulting with experience in case management in the mental health setting. Her training in the social work field gives her the ability to provide certain ethics and values necessary in assisting with the client's rehabilitation process, as well as the ability to define and focus on the client's strengths and goals.